Experience is a guarantee of quality
Disano illuminazione was established in 1957 and rapidly developed into a market leader for professional lighting products such as watertight fixtures and streetlights.
Constant growth
Its growth went hand in hand with constant investments in the industrial and commercial lighting sectors, enabling it to expand its range of luminaires to all fields of public, commercial and industrial lighting.
International reach
In the '90s, the company established Iluminación Disano, headquartered in Tarragona, Spain, and Disano France with offices in High Savoy. It then expanded in European and non-European countries thanks to Representative Offices, providing the Disano group with an international presence.
Fast delivery
To be able to respond to market demands as quickly as possible, Disano has a logistic site with a fully automated finished goods warehouse in Italy and Spain.
Disano has Representative Offices in many countries around the world. Their task is to offer commercial and lighting consultancy to our clients, helping them solve any issue at hand.
Disano Russia, Disano Belux, Disano Ireland, Disano Czech Republic & Slovakia, Disano Portugal, Disano Middle East, Disano America Latina, Disano Africa, Disano Adria, Disano Polska.
Vision
Disano's corporate philosophy is the same that has contributed to the success of Made-in-Italy brands in the world, namely top-quality products, excellent reliability, and utmost attention to customer relations.
Disano believes that the new light-based technologies, including smart lighting and human centric lighting, are particularly important to foster a form of development that is closer to the health of the planet and the wellbeing of its inhabitants.
Disano's mission is to provide the market with the widest possible range of products that incorporate latest technology and top-notch design and manufacturing quality. To achieve this goal, it uses the best materials available and pays close attention to every detail of the product's development cycle.
The company assists clients using its own team of consultants through the development of complex projects to favour the best application of its lighting fixtures.
Disano aspires to become the number one reference in the lighting industry, not only for the quality of its products, but also for its commitment to creating a positive social footprint. We are aware of the importance and value of preserving the environment and promoting the health and wellbeing of our employees and the communities affected by our activities, contributing to society in a constructive way while inspiring and encouraging others to do the same.
By following the sustainable development goals defined by the United Nations in 2015 as part of the 2030 Agenda, Disano intends to provide its contribution in the following areas:
Environment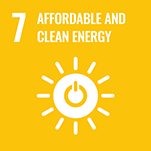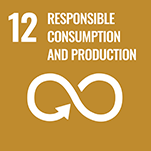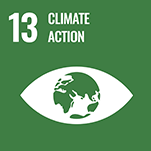 Business Ethics & Social Responsibility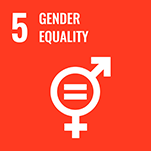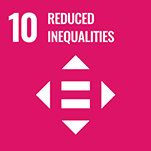 Health & Safety
Disano has been constantly working on reducing the impact of its business on the environment by monitoring progress, setting goals and creating action plans for improvement.

We have implemented an Environmental Management System (UNI EN ISO 14001).

We use recycled materials to manufacture our products, helping to reduce our impact on the environment.

We have implemented a Suppliers' Code of Ethics to help us recruit only suppliers who are updated on the best practices in terms of their environmental impact and the efficient consumption of resources.

We use recycled materials for our packaging.

We are actively engaged in reducing greenhouse gas emissions by adopting sustainable practices and technology to contribute to the fight against climate change.

We have been awarded SILVER rating by ECOVADIS, a globally recognised assessment platform that rates businesses' sustainability.
Ethics & Social Responsibility, Health & Safety
Disano develops working relationships based on loyalty, honesty, fairness and mutual collaboration. We provide equal opportunities without any discrimination to all employees and candidates. We give occupational health and safety the highest priority in all our activities.

We operate in accordance with the Italian Model 231/2001, which consists of a set of protocols to promote a corporate culture based on ethics, respect, transparency and compliance with privacy regulations.

We have a Code of Ethics to guarantee fair treatment for all employees without discrimination, protecting their needs and rights.

We adopt recruitment procedures that ensure an impartial selection of the most suitable candidates.

We implement risk assessment activities. We use personal protective equipment. We ensure compliance with occupational safety regulations and have maintenance plans for machinery, equipment and tools. Finally, we invest in employee training to ensure attention and sensibility.

We have an occupational health and safety management system in compliance with ISO 45001.
Disano has set ambitious goals for the future, such as:

Continuing to reduce energy and gas consumption and use our own photovoltaic systems to produce part of this energy.

Implementing an effective differentiated waste collection system.

Continuing to reduce paper usage.

Improving energy efficiency and extending the usable life of our products.

Obtaining ISO 50001 certification to prove the efficiency of our energy management system.

Analysing the life span of the most important product families using an internationally recognised and approved method for accurately measuring the impact of our products on the environment.
The Disano Group believes that serving the market and ensuring continuity in the relationships established with its clients are important elements of its corporate policy. It has always been committed in investing in Italy and in Europe to support board areas such as: improved lighting manufacturing technologies, excellent innovative development, rigorous control of corporate processes, high quality control standards and development of advanced lighting calculation programmes.
Photometric measurements are CSQ-certified and entirely carried out in our research labs, in compliance with the guidelines set out by the International Commission on Illumination (CIE).
Disano's catalogue contains one of the broadest and most complete ranges of LED luminaires currently on the market.
Our fixtures are designed to obtain the highest performance from next-generation lighting technology in all sectors.
Disano's lighting products are the right answer to all the needs of architects, designers and installers thanks to the elegance of their design, compliance with environmental regulations, and use of the most advanced lighting management systems.
Research and development play a central role in developing Disano's business. Disano's R&D team deals with:
the design of new lighting fixtures
the development of new lighting solutions
experimenting with new light sources and materials
Advanced design and calculation programmes enable to accurately measure the performance of lighting fixtures based on their site of application.
Production
The manufacturing plant incorporates fully automated, technologically advanced systems.
It guarantees high quality standards which are reflected in the products' extraordinary reliability and long durability. Raw materials are carefully selected and rigorously controlled.
Disano's plants can handle the following manufacturing processes:
Moulding and extrusion of plastic materials
Profiling, shearing, bending and embossing of metal materials
Coating of semi-finished products with pre-treatment and powder coating in different colours
Fully automated wiring lines and 100% of products are electrically tested
Incoming quality controls
To verify that the materials' specifications comply with our requirements
Production cycle control
Articles are tested during the normal production to ensure technical and lighting compliance
Random sampling
Performed when the product is ready to enter the finished-goods warehouse
Disano LAB
Disano has always made investments to equip its laboratories with cutting-edge technologies to promote the ongoing improvement of the production processes and the design of new luminaires.
Reliable and resistant products
At Disano illuminazione's laboratories, which use the same instrumentation employed in the most accredited certifying bodies, all products undergo several tests to measure their efficiency and resistance to wear and weather conditions. Disano illuminazione performs tests under the supervision of two of the world's most important certifying bodies: IMQ S.p.A. and UL. The company's laboratories, in accordance with the WMT/CTF-Level 2 testing procedure, are authorized to issue the ENEC certification to ensure compliance with the following global lighting standards.
IMQ S.p.a.
Authorized by the WMT / CTF-Level 2 procedure
IEC/EN 60598-1 – Luminaires
IEC/EN 60598-2-1 – Fixed general purpose luminaires
IEC/EN 60598-2-3 – Luminaires for road and street lighting
IEC/EN 60598-2-5 – Floodlights
IEC/EN 60598-2-6 – Luminaires with built-in transformers
IEC/EN 60598-2-13 – Ground recessed luminaires
IEC/EN 60598-2-22 – Emergency luminaires
UNI EN 13032-1:2012 – Measurement and presentation of photometric data of lamps and luminaires, Part 1: measurement and file format
UNI EN 13032-4:2015 – Measurement and presentation of photometric data of lamps and luminaires, Part 4: LED lamps, modules and luminaires
IES LM-79-08 – Approved method: electrical and photometric measurement of solid-state lighting products (sec. 9.0, 10.0, 11.0, 12.0, 12.2, 12.5,14.0)
Electromagnetic compatibility
Moreover, Disano laboratories perform electromagnetic compatibility tests on its lighting products in compliance with the following global lighting standards:
IEC/EN 61547 – EMC immunity requirements, with special attention to surges, fast transients, voltage dips and short interruptions and electrostatic discharges
IEC/EN 55015 – Limits and methods of measurement of radio disturbance characteristics of electrical lighting and similar equipment
IEC/EN 61000-3-2 – Limits for harmonic current emissions
IEC 61000-3-3 – Assessment of voltage changes, voltage fluctuations and flicker
Disano's photometric lab is accredited and supervised by UL International Italy, an approved third-party institution. This lab is where the following tests are conducted in full compliance with existing standards:
UNI EN 13032-1:2012 – Measurement and presentation of photometric data of lamps and luminaires, Part 1: measurement and file format
UNI EN 13032-4:2015 – Measurement and presentation of photometric data of lamps and luminaires, Part 4: LED lamps, modules and luminaires
IES LM-79-08 Approved method: electrical and photometric measurement of solid-state lighting products (sec. 9.0, 10.0, 11.0, 12.0, 12.2, 12.5,14.0)
The company's laboratories also carry out the following tests:
chemical tests, physical tests and electrical tests on semi-finished products selected for production
tests on randomly selected samples from semi-finished products
functional tests on randomly selected samples from finished products
accelerated exposure tests of coatings to measure resistance to ultraviolet radiation
bump test
vibration test
Disano illuminazione can ensure the quality of all of the components used, in compliance with internationally accepted procedures before each finished product is placed on the market.
Our showrooms are always filled with the latest trends in the lighting world for any sector.
We have the broadest range of luminaires to meet any design need.
Our showrooms in Italy, Spain and France are entirely dedicated to our clients who are welcomed to come and admire the design of our luminaires and see how they are used in different contexts.
France
Park d'activité de la Caille
1443 Route de l'Arny
74350 Allonzier de la Caille
Spain
Poligono Industrial L'Avenar
C/ De La Llum, n°2
43883 Roda De Barà (Tarragona)